Visualization Success Stories
On this article I want to share some visualization success stories.
I received an email asking me if I could share some example or visualization success story and that inspired me to look for some interesting cases.
Some of this cases are well known and some of them are not.
Visualization is famous because many high performance athletes and celebrities affirm their success started when they learned how to visualize their goals.
And the visualization success stories inspire too many people around the world every day.
We were equally ecstatic to find that standout midfielder Carli Lloyd attributes her success on the soccer field to visualization, a contemplative practice of positive thought.
We decided to look at a few additional renowned examples of the power of positive thinking to see how other people use visualization to achieve their goals.
About Visualization
For many generations, various cultures have employed visualization as a tool.
Visualization is currently taught to Olympic athletes as a technique of getting a competitive advantage in their chosen sport.
Unfortunately, I thinkt the way The Secret depicted visualization gave people a distorted view of how visualization actually works.
Too many people believed that only thinking about something would make it a reality.
This is not always the case, as any rational thinker will agree.
The true power of visualization lies in the fact that we all have the ability to think creatively.
Through the simple act of visualization, we can construct a new notion in our minds.
We may take an idea that exists only in our heads and turn it into reality by using the power of action.
The method for doing so differs based on the concept you've come up with.
The point is that all creation begins in the mind, and it is up to the person who came up with the concept to see it through.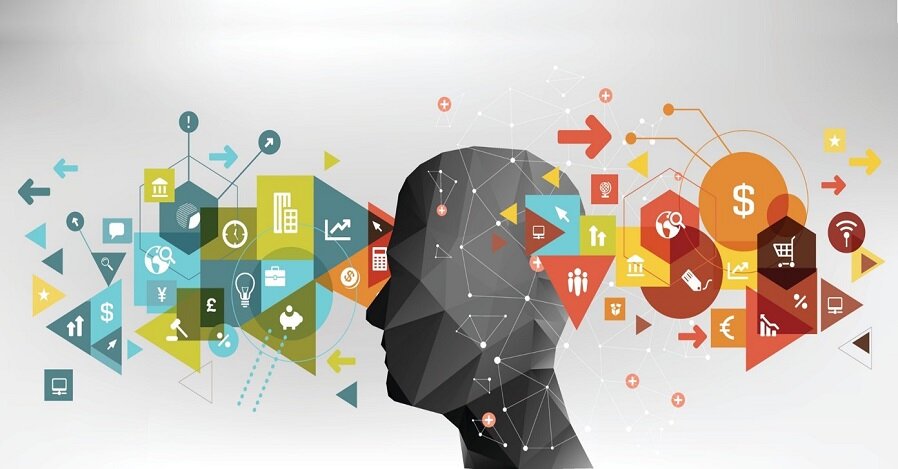 Visualize Success
Visualize yourself succeeding and what you'll do to celebrate.
A half-completed goal is a goal envisioned.
Most individuals find it difficult, if not impossible, to devote significant resources to something they cannot "see" as existing in their reality.
Creating that vision before embarking on your journey gives you a concrete destination in your mind.
That is far superior to wandering off in the general direction of whatever it is you want and hope to find something suitable.
The more powerful and detailed your images are, the more likely you are to succeed.
Why take chances when you can see your goal right down to the stitching, as it were, to ensure that your energy is focused in the right direction and on producing the most effective and appropriate result?
Visualizing your "attaboy" (your reward for achieving your objective) has the same effect.
With the extra benefit of increasing motivation if the reward is extremely, well, gratifying.
When the work to achieve your goal is very arduous or unpleasant (weight loss, getting up an hour earlier every day, avoiding yelling at the kids for the entire week, etc. ), the reward can be far more invigorating than the objective itself!
Goals and Visions Unlimited
Let us start with the objectives and visualization after that proceed to believing.
These are the goal establishing actions to comply with.
Actually, try not to divide your life.
Life is an entire, and also it exercises this way.
Splitting up just exists in the mind at the level of the ego. Make life goals that include your service and advertising.
Do not make company objectives only by themselves on the side as well as neglect life objectives as this will in fact short-circuit business objectives.
Everything works together as a system. So below we go:
1. Provide what you would love to have,
Provide what you would love to have, do and also be between currently as well as the following three decades.
List whatever you can consider, tiny and huge.
Places to visit, things to have, homes, experiences, partners, skills to obtain, things to do, people to satisfy, tasks, charities, health and wellness, routines – whatever!
This is not a checklist of what you believe you can attain.
It is a checklist of what would offer you one of the most extraordinary life of you suching as, whether you think you can attain it or otherwise.
A life that is amazingly amazing for you.
Your checklist ought to have at the very least 100 points in there – it is not hard ahead up with at the very least 100 things for thirty years.
To be very rich, have about 5,000 things – even small details regarding your needs ought to be in there.
2. For each goal you detailed
For each goal you detailed, compose the reasons that you want to have it.
If for instance you wish to have a big residence, document the reasons why.
To put it simply, what will you do with and in this house?
Place drama into it. Factors equip your goal and make it less complicated to envision as well as envision and also acquire it.
They enliven it as well as make the subconscious approve it a whole lot much better.
3.

Obtain

cuttings
Obtain cuttings from magazines, brochures, the Web, photographs, etc, of the things in your objectives and also stick them in your journal.
Start an objectives as well as visualizations journal on paper or computer system.
In it, location pictures of the important things you want to have – cars, stocks, structures, boats, land, travel, clothes, or anything else.
Refer to it typically – two times a day is very suggested.
The more genuine and thorough your visualization and also creative imagination is, the faster as well as a lot more precisely you will recognize your goals.
Images are really vital to have in your life.
4.

Day-to-day, read your checklist
Day-to-day, read your checklist, look at your pictures, and afterwards spend at least 20 minutes two times a day visualizing, animating, and also visualizing thoroughly all your goals.
If you meditate, as well as it is extremely advised that you do your goal visualization, do your objectives visualization in reflection as well.
Meditation puts you closest to The Source, the best area you can be to plant your seed of visions right into the field of limitless possibilities and also development.
5. After that, Right here
After that, Right here, Currently, do something that takes you closer to your objective.
There is constantly something to do currently, nonetheless tiny.
It will certainly open the next step to you, a step that might be unseen till that first act is taken.
Every act is an act of self-definition and also creation.
Act deliberately as well as with awareness so that each act takes you closer to your goals, not even more. Act with function.
6. Do every little thing with thankfulness.
Think, talk and also show appreciation, the appreciation of recognizing you are ensured success if you act in the means of these laws.
Gratefulness is a declaration of assurance. That is power.
Be genuinely thankful and excited regarding the truth that you already have your goals recognized, for they will be by universal law, assured, therefore they are.
This type of thankfulness functions wonders.
7. Enjoy your fruits, appreciate experiencing your objectives when they manifest into your fact!
They make sure to do so, guaranteed by universal law.
The reason they are guaranteed is that every moment of your life is produced by your mind (and also in a lower extent the collective minds of individuals around you).
Your life is photos of your mind, expressed, equated and also taken shape right into type.
You are actually the source of your life, although it might not show up so particularly if you are absent and also familiar with your day-to-day ideas, fears, desires and also ideas.
Most people are subconscious as well as swallowed up in their mind in one big day dream.
Get up as well as view on your own!
Do not fret exactly how your goals will certainly be satisfied.
There are powerful pressures at work in all nature, with unlimited intelligence and control.
Things, individuals, publications, areas, TELEVISION programs, motion pictures, etc, will begin showing up as well as assisting you to achieve your goals.
Simply put, 'coincidences' will certainly occur.
Merely picture your objectives believingly.
Some Visualization Success Stories
Looking for visualization success stories I discovered some athletes and celecrities testimonials.
It is interesting to find what their stories have in common.
Let me share a brief description of their visualization success stories.
I dared to share one of mine as an average person.
Will Smith is a well-known actor.
The award-winning actor, who believes in the law of attraction, claims that positive thinking has helped him find happiness.
"I've always imagined myself as an A-list Hollywood star".
Smith has commented of the visualizing skills that aided him along the road,
"Y'all simply didn't know yet."
He also likes to quote Confucius' inspiring credo,
"He who thinks he can and he who says he can't are both typically right," to explain his massive accomplishment.
Misty May-Treanor and Kerri Walsh
To keep focused in the sand, the dominant tandem — the most successful female beach volleyball combo in history — says they use meditation, yoga, and visualization
.
They could be onto something with three Olympic gold medals under their belts.
"Visualization is a big part of what we do," Walsh told USA TODAY. "Being able to take in the sights, noises, stress, and excitement — that's going to help us a lot moving ahead."
Carrey was an unknown actor striving to make ends meet in the early 1990s.
To stay motivated, he wrote himself a cheque for $10 million for "acting services provided," dated it for 1994, and kept it in his wallet as a daily reminder.
Carrey found out in 1994 that he would be paid exactly $10 million for his role in Dumb and Dumber.
Carrey is now one of Hollywood's biggest performers, and he credits his success to his continual visualizing.
Oprah Winfrey (Oprah Winfrey Network)
The media entrepreneur, who rose from poverty to become one of the world's wealthiest women, could be one of the most vocal proponents of affirmations.
Her dedication began at a young age: "My life won't be like this,"
Winfrey says she used to assure herself as a child as she watched her grandmother work.
It will not be like this in my life; it will be better."
Aside from frequently showcasing positive thinking success stories on The Oprah Winfrey Show — and even discussing creating her own vision boards to realize her dreams — she has a lot of advice for her fans, including: "Create the highest, grandest vision possible for your life, because you become what you believe."
Lindsey Vonn is a skier from the United States.
The gold medalist thinks her mental practice offers her a competitive advantage on the race.
She is one of the most successful female skiers in history.
Vonn told mbg, "I usually imagine the run before I do it."
"By the time I arrive to the starting line, I've already run the race 100 times in my thoughts, visualizing how I'll handle the turns."
She doesn't only store the images in her mind, though.
She also practices the particular breathing patterns she'll use throughout the race by physically simulating the trail by shifting her weight back and forth as if she were on skis.
Arnold Schwarzenegger is a well-known actor.
Schwarzenegger swore by the power of vision to achieve his bodybuilding ambitions as a young athlete.
"I had this preconceived notion of developing a physique similar to Reg Park's."
"I had the model in my head; all I had to do was grow big enough to fit it," he explained. "The more I worked and evolved on this image, the more I realized it was real and attainable for me to be like him."
When he moved on to film and politics later in life, Schwarzenegger said he used similar mental tricks: "It's the same technique I used in bodybuilding: You develop a vision of who you want to be — and then live that vision as if it were already real."
Antonio Ortega Think Visual Team Member
For a long time, I was willing to travel and explore the world, but it felt like a far-fetched dream.
But I never expected that life would be full of surprises for me, and that understanding the Law of Attraction would alter my life.
I told my wife it would be nice to travel to Canada.
I showed her pictures and movies from the internet, and we started to get excited about making it happen.
"Hopefully and even the journey is free," I recall saying without thinking.
I had completely forgotten about it after only a few weeks.
The next days I concentrated on the business's operations, and the routine absorbed me.
I got the awful news that I hadn't earned a trip to the convention.
It was disheartening, but the qualifications for winning that prize were obvious, and I failed to meet them.
I received a visit from the director of one of the insurance firms I deal with a few weeks later, and it occurred to me to inform him that something was wrong, that I had won the prize.
The director stated that he would review it and that if a mistake was made, they would gladly compensate me.
I couldn't believe what I was hearing.
There was no blunder. I was simply making a claim that was not supported by evidence.
They gave me the option of choosing where I wanted to go. I said, "Canada would be nice."
I received an email with the specifics of our vacation a week later.
Tours of Toronto, Niagara Falls, Ottawa, Quebec, and Montreal are included in the ticket price.
It was the realization of one of my most cherished wishes!
Video: visualization success stories
If you want to boost your results using the power of visualization you can use visualization meditation.
The combination or mix of meditation with the power of visualization is going yo make you vibrate in a high frequency making it eaiser to manifest what you want.
We can assure you the benefits of this practice are enormous.
In only 7 weeks your transformation will be complete.  Check this resource:
I really hope you enjoyed the article!
If you liked it, I would really appreciate it if you can share it using one of the social sharing icons.
Also, leave me a comment and let me know what you thought – I love talking to the readers, so hopefully will talk to you in the comments below.
visualization success stories