Vision Board Digital
A vision board digital version is an amazing visualization tool.
Yes, it's wonderful to have big objectives, and there are many different ways to set goals and design your personalized approach to achieve them.
Using a vision board is one of my favourites.
Whether you name it a vision board, a goal board, a visualization board, or a wanted board, it's all the same thing.
A vision board is a wonderful way to record the significance and specifics of your dreams as well as make them a reality.
Boarding is an effective visualization tool, and a vision board is a wonderful way to document the significance and specifics of your dreams as well as make them a reality.
I dislike going to thrift stores to collect magazines, then cutting them up and sticking the magazine images to a poster board.
Let me tell you I just have a small amount of wall space to put it on, and my handwriting is nearly illegible.
How to Create Your Vision Board Digital Version
In summary, my vision board never looks like the beautiful paintings or vision boards I see on Pinterest!!!!
I'll tell you a little secret. Electronic vision boards are my new FAVORITE way of creating them.
A vision board digital, also known as a dream board, is a collection of images and messages that you can take with you wherever you go, and it takes a lot less time to make than a physical corkboard that you hang on the wall.
Because they're so simple to build, you could make one for each of your goals or each of your life's destinations!
I understand that a lot of folks have switched to Pinterest and are making use of Pinterest boards to keep track of their online vision boards, and while I believe this is a fantastic concept, it is not the best approach for me.
Because I spend so much time on my computer and phone, the digital version is far more convenient for me.
So, because it's electronic, I can check my board from anywhere and at any time.
This keeps it at the forefront of my thoughts, so I'm always thinking about my dreams.
Here are some pointers on how to rapidly create your own vision board digital version and use it to motivate you to achieve your goals and objectives.
If you enjoy this concept and want to learn how to make a digital vision board, you've come to the right place!
Here's how you can obtain access to a recording of a live workshop I gave a couple of weeks ago. Take a look!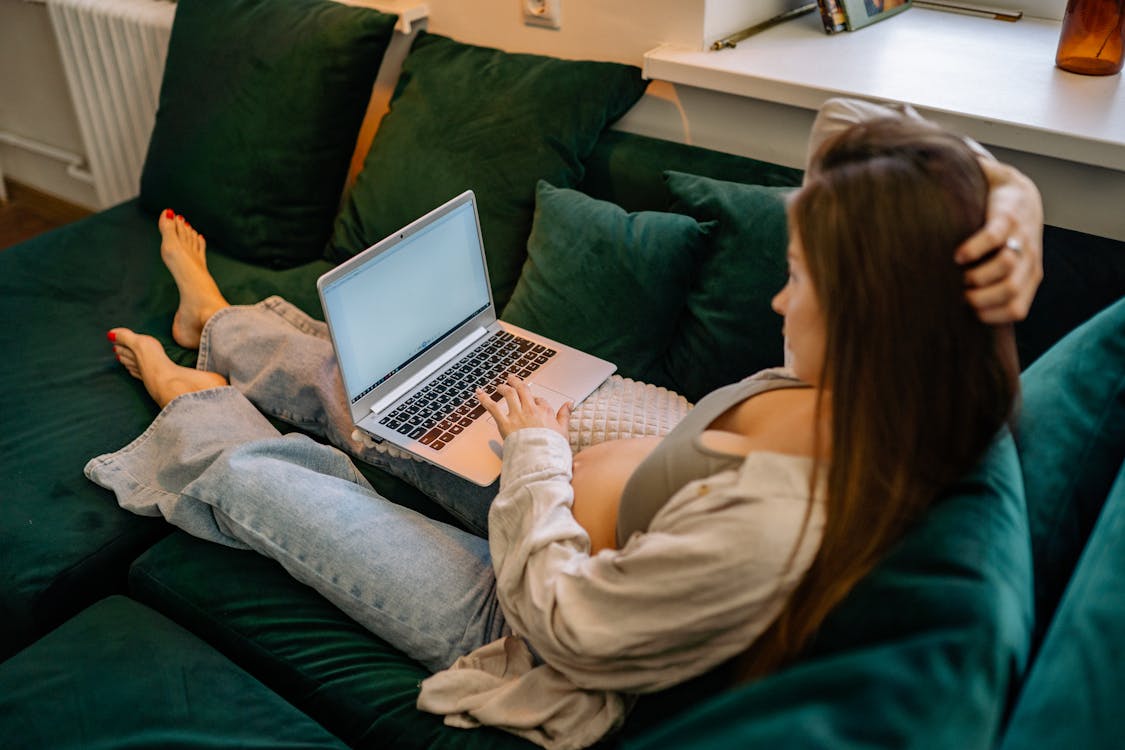 Vision Board Benefits
Vision boards are great tools for helping you find quality and focus on your goals so you may create the life you want.
Large poster boards containing statements and images from magazines and other print media are commonly used to construct vision boards.
But, honestly, who buys magazines nowadays, and who has time to locate, cut, and paste images?
I'd always seen the value in vision boards, but this Silicon Valley gal wasn't about to spend hours creating my ideal vision board.
But, as soon as I learned how to make a digital vision board, my life was transformed!
I guarantee you that digital vision boards are just as good as, if not better than, traditional vision boards and that they can be made in under an hour!
I've listed the steps for constructing your electronic vision board using Pinterest and Canva below.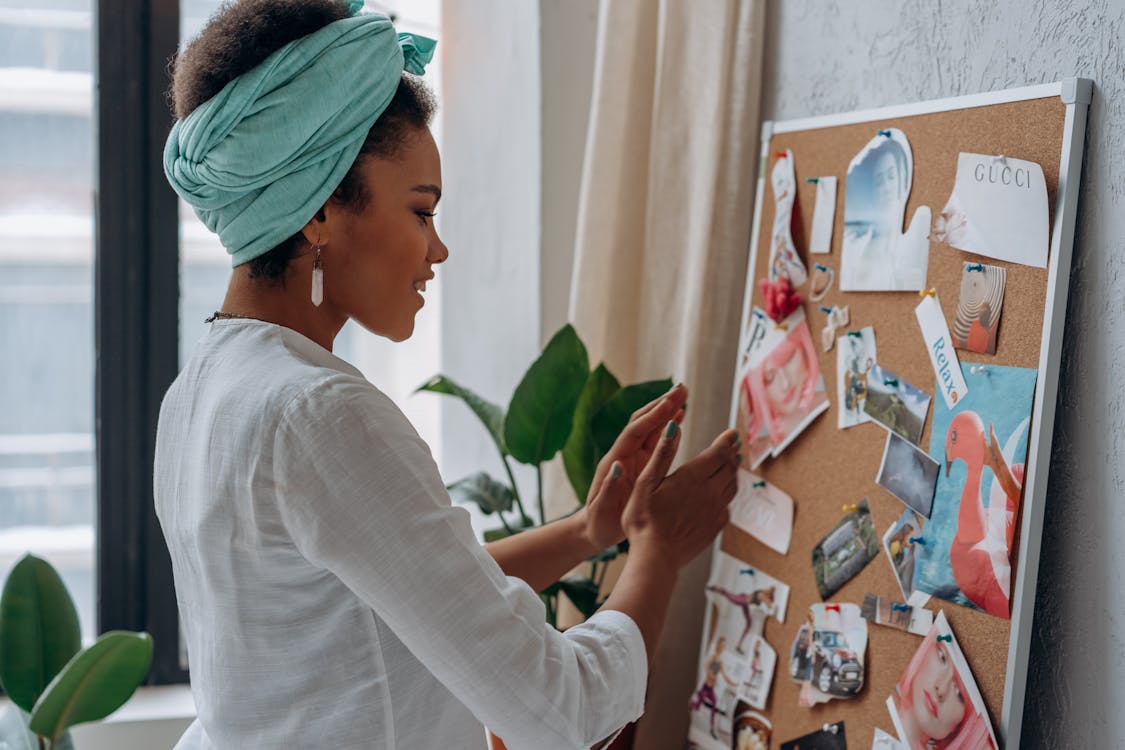 Exactly how to Produce a Digital Vision Board
Pinterest
I prefer to think of Pinterest as my vision board's "repository" (here comes the technical side of me again).
It's a place where you can store and organize all of your images and quotes.
You don't have to use all of these images at the same time; gathering a variety of images will undoubtedly assist you in creating vision boards for various stages or foci in your life, such as work, health, or relationships.
You may use this approach on a variety of boards!
The first steps in creating an electronic vision board are done on Pinterest, so sign up for a free account if you don't already have one.
Create a Pinterest "Board" and label it "Vision Board" as soon as you're in into your account.
Begin collecting motivational images and quotes right now, or create your own!
You can upload as many photographs as you want, and you can even publish your own.
Personalize the captions of each picture and explain why you chose it for your vision board if you want to take it a step further.
Many people now stop with their digital vision board right here, but if you're anything like me, you're not browsing Pinterest every day for inspiration.
You need your vision board to be visible all of the time, which is where Canva comes in.
Before leaving Pinterest, right-click and save the images into a folder called "Vision Board."
These images will be used to upload to Canva in a few steps.
Canva
Canva is a free tool that makes visual design simple for everyone (join up if you haven't already).
It has altered the way I think about graphics for my blog, Facebook, team, and social media sites.
It's quite simple to create beautiful collections, which is exactly what we'll be doing for the vision board.
Create a style first: you have a lot of options when it comes to the type of vision board you want to make.
You may make a poster, a phone backdrop, a desktop wallpaper, and many other things.
I went for a desktop wallpaper because I know I'll be looking at it daily.
Remove any existing photographs from the theme before selecting "Elements" after you've chosen your layout.
Select "Grid" from the Components menu and drag and drop as many grids as you want into your layout.
Now go to "Uploads" on your PC and upload the images from your vision board folder. Drag and drop the photos into the grid in your layout until you're satisfied with the result!
Finally, save your vision board to your computer and display it proudly!
Conclusion
I hope that tutorial was handy. I likewise have this video clip tutorial tape-recorded from my workshop for those who would certainly like more visual advice.
Have you developed a digital vision board before?
Let me know if you try this method!
Video: Vision Board Digital
Learn more about Vision Boards
Take advantage of the power of visualization
Now you can benefit from the mind movies software.
Combine images, video clips, and music and create a full-length movie about your success.
You are going to enjoy using it by producing video clips of your wildest dreams.
In only 3 minutes a day, your transformation will be complete.  Check this resource:
Find more about vision board Creation
I hope you enjoyed the article!
If you liked it, I would appreciate it if you can share it using one of the social sharing icons.
Also, leave me a comment and let me know what you thought – I love talking to the readers, so hopefully will talk to you in the comments below.